Metal Roofing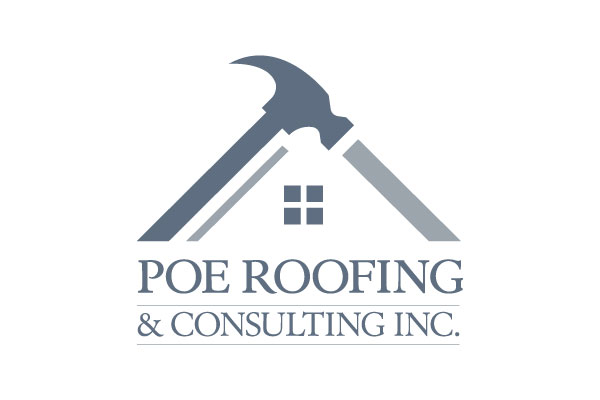 Poe Roofing and Consulting carries some of the best metal roofing products on the market today and uses them to perform exceptional work on your residence or commercial property. Aluminum and steel shingles provide better insulation, more wind resistance and a much longer lifespan than the conventional roofing materials that other roofing companies will try to sell to you.
Here at Poe Roofing and Consulting, we have an installation process that our customers consider quick and hassle-free. We can further protect your home from ice and water damage before we install your new steel or aluminum roof. We'll handle all of your metal roof installation needs, including weather-proofing, maintenance and repairs. Give us a call today so that we can begin discussing your metal roofing needs.
Why are Metal Roofs a Great Choice for Florida Properties?
Metal roofs have increased in popularity throughout the years in Melbourne, Fl., and surrounding areas of Brevard and Miami-Dade Counties, and for good reason! Poe Roofing and Consulting is proud to offer metal roofing for residential and commercial buildings. Although the initial cost can seem more expensive than other traditional roofing systems, the lifetime cost of a metal roof is significantly less than other roofing materials, like a shingle roof, for example.
In fact, metal roofs can handle harsh weather conditions better than any other roofing material and have the highest wind resistance. This is great news for the locals of Melbourne and Miami, as we experience a hurricane season every year, with a metal roof you will be able to worry about one less thing that could be damaged during the next hurricane. Metal roofs will also protect your home during lightning storms, in the event your roof does get struck by lightning, it will not catch fire because the metal is noncombustible. Metal roofs act as conductors and when they are paired with the fire-resistant materials needed, it will actually lessen the impact of the strike which will lead the lightning toward the ground and away from your home or business. Metal roofing systems do not crack or peel under the suns blistering rays and do not absorb water or moisture. The mere possibility of a metal roof that is properly installed needing repairs is slim to none!
Benefits of Metal Roofing
Another great benefit of a metal roof is improved energy efficiency. Improved energy efficiency is a huge plus here in Melbourne, our soaring summer temperatures mean an increased use of our A/C systems, often times the A/C is required the majority of the year. The proper installation of a metal roof will lower your monthly electric bill. When you have an asphalt shingle roof, a lot of the heat from the sun gets absorbed, this leads to heat seeping into the attic, and then into the rest of the home. On the contrary, a metal roof will reflect a large portion of the sun's rays and the heat it does absorb is released quicker than a shingle roof is capable of.
Increase the Value of Your Home
Adding a metal roof to your Miami home or business will not only increase the aesthetic appeal, it will also increase its value. Are you planning to sell your home anytime soon, or even in the next decade? Metal roofs truly stand the test of time. Potential home buyers are looking for the most value for their money, and a metal roof will be a strong selling point and get their attention. Additionally, adding a metal roof to your home offers potential discounts. Research studies have shown that homes/businesses with metal roofs often receive a significantly lower amount of damage from storms and fires when compared to other traditional roofing materials. In the long run, a metal roof will save you money.
The experts here at Poe Roofing and Consulting are here to answer any questions you have. Contact us today for a free quote, we look forward to working with you!