Flat Roofing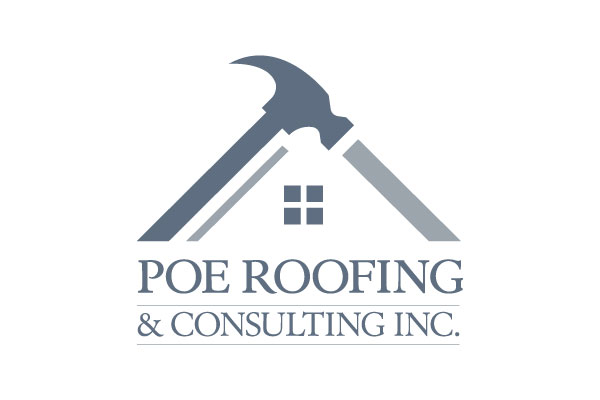 Preferred Roofer For All U-Haul Locations in Florida
The experts at Poe Roofing and Consulting are your flat roofing experts from Miami to Melbourne, Fl., with 60 years of experience in the roofing industry you can't go wrong when you choose our team. We specialize in flat roofing system installations, repairs, replacements and more. Flat roofs are more commonly seen on commercial structures; however, flat roofs are used for a variety of residential structures as well. There are a variety of materials commonly used for flat roofing, including but not limited to; BUR (built-up roofs), modified bitumen, thermoplastic membranes TPO/PVC, spray polyurethane foam, EPDM rubber.
From your first estimate with Poe Roofing and Consulting to your final roof installation and any repairs that may come after, our professional team of fully licensed and insured roofers strives for excellence in customer service. We're on stand-by, ready to earn and keep your business and answer any questions you have. Contact us for a free consultation to figure out which type of flat roof is best for your commercial or residential property.
Having a flat roof installed on your commercial or residential structure in Melbourne definitely has its advantages.
Advantages of Flat Roofing
Wind Resistance - Flat roofs are a great option when it comes to wind resistance, this is a major plus in Miami, since the area experiences frequent tropical storm level winds, and has to endure a hurricane season that lasts from June 1st-November 30th. That's a 6-month long hurricane season, a roof with superior wind resistance needs to be a top priority when choosing a material for a new roof installation. Your home or business is likely your greatest asset, our goal is to help you protect that asset.
Accessibility - With a flat roof, you bypass the risks associated with sloped roofing systems. Extra square footage is also made available, atop a flat roof is a great place to keep AC units, solar panels, a garden, patio and more. You get to choose the best way to utilize the space on the roof, and the options are endless.
Cost Effective - A flat roof typical is more cost effective to install when compared to a sloped roof. This is due to a decrease in materials needed for covering less square footage, since the roof runs parallel to the ground
Both residential and commercial customers alike will find that Poe Roofing and Consulting is indeed a full-service roofing company. Fully equipped and staffed with some of the industry's best, our professionals can also install commercial flat roof systems. We provide consultation and solutions on new construction, renovations and repairs.
If you are in the market for having a roofing system designed that is indeed functional, weather-tight and has a whole-life value for the investment, then a flat roof will undoubtedly be more beneficial. Our flat roof system is completely waterproof, extremely tough, durable and able to withstand the worst of conditions. Flat roofs have a special requirement. Unlike steep-sloped roofs, which depend on gravity to shed water, flat roofs pond water, which requires the experience and knowledge to install a flat roof system that will be effective against the wind driving rain, UV protection and standing water.
Is There Any Downside to a Flat Roof?
As with all roofing options, flat roofing can have a few drawbacks, or possible issues to keep in mind. One issue that can happen is called ponding; this is when rain water pools in a specific part of the roof. The culprit that causes ponding is usually inadequate drainage or a low point in the roof. Poe Roofing and Consulting will get to the cause of your flat roof issue and take the necessary steps to remedy the issue. If improper drainage is found to be the issue, you're in luck, that is one of the simplest issues to fix. No matter the cause, our flat roofing experts will get to the bottom of the issue, and have your roof back in tip top shape as quickly as possible. We look forward to working with you on your installation, replacement or repair of your commercial or residential flat roof, reach out to us today.