Roofing Services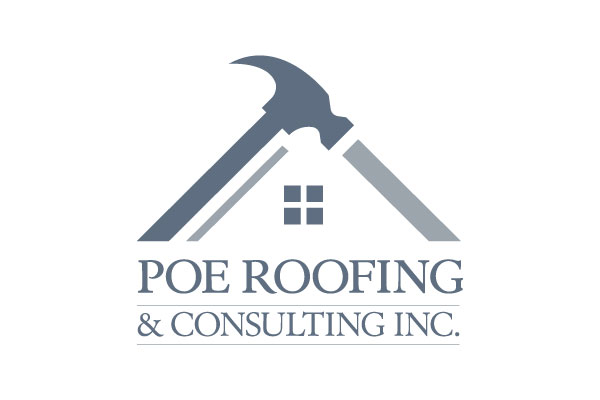 Big Enough to Serve You, Small Enough to Appreciate You!
Poe Roofing and Consulting has a wide variety of roofing services that our customers find beneficial. We do not like to look at a customer's roofing as a problem that needs to be fixed. We look at the project as a means to facilitate and satisfy services and needs.
Whatever the case, the goal of Poe Roofing and Consulting is to make the entire process hassle-free to you. Whether your roof needs repair or replacing, we are staffed with professionals who stand behind their work and give you the best-quality service the industry has to offer.
Poe Roofing and Consulting provides a host of roofing services and repairs that can meet the needs of both the residential and commercial customer. Give us a call for all of your inquiries on any of the following:
Re-Roofs
Repairs
Tile Roofing
Metal Roofing
Waterproofing
Shingle Roofing
Gravel Roofing
Modified-Bitumen Roofing
Flat Roofing
Maintenance Programs and Inspections
Superior roof repair and replacement in melbourne & miami, Florida
Whether your roof needs to be repaired or replaced, Poe Roofing & Consulting is your top choice in Melbourne. Upon contacting us, our professional team of roofers will come to your home or business and do an assessment of your roof and the damage done. In some cases where there are just a few shingles missing, a roof repair will be enough to restore your roof. In other cases, however, we may recommend replacing the roof in its entirety. The roof will need to be replaced if there is substantial damage, and if it is already an older roof you should consider replacing with any of our new innovative options. If you are worried about the severity of a roof leak, contact us today. A roof leak can range from minor to major and in some cases and seriously compromise the integrity and structure of your home. If you noticed a roof leak and detect signs of moisture or water damage, chances are your roof needs to be replaced. Once water seeps below your shingles, it will find its way into your home in no time at all. If you notice mold spots, peeling paint or brown spots on the ceilings or walls, that is a tell-tale sign of water damage. A roof leak left untreated could result in dangerous mold growth that could compromise the health of you and your loved ones. We will be happy to steer you in the right direction!
Whatever your roofing needs are, you can rely on Poe Roofing and Consulting to get the job done right. Contact us today for a free estimate.