Insurance Claims Assistance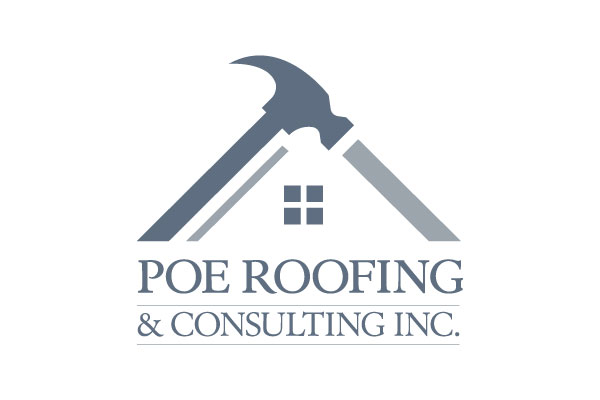 Posted: May 6th, 2020
At Poe Roofing and Consulting, we work with insurance companies routinely. Our knowledgeable staff knows what is needed to get a claim filed properly and efficiently. Once damage to the roof has been done, either due to severe weather, many home and business owners call an insurance company first. It may be a better step if you first call a roofing company, like Poe Roofing and Consulting.
Contacting a roofing company and having the damage inspected first will allow the roofing company to communicate with the insurance company and serve as your advocate. We will help ensure that you aren't getting taken advantage of by the insurance company. We use Xactimate software to ensure your claim includes all the damage and the correct estimate for the amount of money needed to restore your roof.
Your Roof is Damaged – What is the Next Step?
If your roof has sustained damage from high winds, hurricane, severe storms, etc., not to worry. This type of damage is considered an insurance loss on your homeowner's policy. Many insurance companies will actually pay the entire cost, minus your deductible that is. This type of claim is known as a natural disaster and will not count against future insurance rates.
Step 1 – Our knowledgeable roofers will perform an inspection of the damage; we have insurance adjusters on staff that can file a claim with your insurance company directly. Once filed, an adjuster from your insurance company will also come to perform an inspection. It is of the utmost importance that our workers are present will the insurance company's adjuster is doing the inspection.
Step 2 – After the inspections, our company communicates with the insurance company's adjuster to determine damages, and the scope of work required to fix the damage. Our dedicated team will make sure the insurance company didn't miss any details or damage.
Step 3 – Once approved you will then pay your deductible, followed by 1-2 checks mailed by the insurance company to you.
Step 4 – The easy part! Once you have the check from your insurance company, call Poe Roofing and Consulting to schedule an appointment for roof repair or replacement, etc. Your roof will be restored to its original state.
What happens if an insurance adjuster denies your roofing claim?
We have seen this happen before, insurance companies are not always on your side and are committed to paying out as little money as possible for claims. In instances like this, we we're able to use our innovative Xactimate Software and get a previously denied claim approved!
Gather information, take pictures and be sure to know exactly what is covered under your policy and know why your claim was denied. Additionally, you will be required to file an appeal, to get the process started.
No matter the issue, Poe Roofing and Consulting is here to serve you every step of the way through this process from start to finish. We boast over 4 decades in the roofing industry and have the customer service to prove it! Please contact us today if your roof sustained damage and you need an on-site inspection and to file a claim with your insurance company.