Asphalt Shingle Roofing Services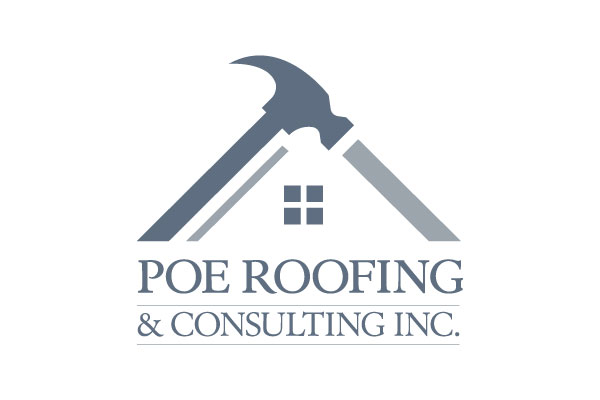 Repairing or replacing your asphalt shingle roofing system may seem intimidating at first. The process of selecting the shingles, purchasing, and hiring a company to install will lead you to be confronted by what feels like a million questions. If you're like the majority of Melbourne, FL., homeowners, you most likely haven't given the roof of your home much thought, until now. Now that its time to replace the roof or get roof repairs taken care of. Poe Roofing and Consulting, has you covered, our team can answer any question you may have regarding a new or existing asphalt shingle roof and guide you through every step of the process, lets turn your roofing dreams into reality.
Benefits of Asphalt Shingle Roofing Systems
Asphalt shingle roofs are the most common type of roofing system used throughout the U.S. They have held onto their popularity throughout time for a number of reasons; they're durable, economical, and hurricane resistant to mention a few benefits.
Durability - Asphalt shingle roofs are known for their durability and longevity. Here in Melbourne and across the state of Florida, we know a durable roof is important for protection from our annual hurricane season. Your home and the people and belongings inside will be well protected.
Variety - A wide selection of colors and styles are offered by manufacturers today; color and style options seem to go on endlessly, from beige to brown to black, or gray and blue to green and more. If you like the look of another roofing material, but don't feel as if its durability is as good as the durability found in asphalt shingles, not to worry! Lucky for you, asphalt shingles can be designed to mimic the look of slate, wood shakes or tile. Additionally, these shingles come in varied shapes and sizes or can even be altered to match a home's architectural design.
Affordability & Ease of Installation and Repair - When you choose an asphalt shingle roof, your choosing one of the most affordable options available on the market today. The prices will vary depending on the type and labor costs, but generally speaking, you can't beat the prices. In addition to the affordable price, the ease of installation is also a great benefit. You'll be happy to save the money on installation and any repairs or replacements you need in the future, even decades from now.
Low Maintenance - Asphalt shingle roofs generally require little maintenance throughout their lifespan. We do suggest an annual inspection before and after a hurricane. We recommend the roof is checked periodically for debris, moss, leaves etc., just to ensure there are no potential causes for damage.
Lower Energy Consumption - Asphalt shingles can keep your roof cooler, which will lead to lower temperatures indoor as well. This means a lower electric bill for you! Yet another way by which installing an asphalt shingle roof will save you money, you can use your hard-earned money towards other areas of your home or perhaps take a vacation!
Poe Roofing and Consulting offers our roofing services for residential and commercial applications throughout the area and in Miami as well. With 60 years of experience in the industry, you can feel at ease knowing you roof is in good hands, with an experienced, knowledgeable, trustworthy company. Contact us today if you need an asphalt shingle installation, replacement or repair.